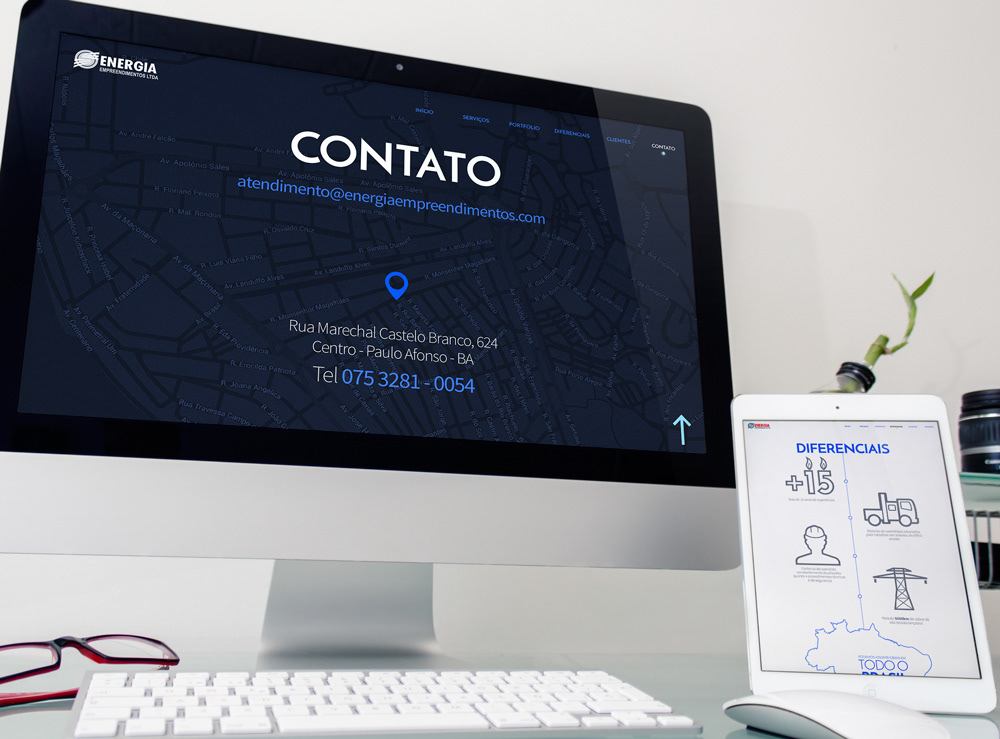 Website for company specialized in construction of electric transmission towers.
Founded in 1999, the Energy Empreendimentos Ltda. is a company based in Paulo Afonso city – Bahia, Brazil – specializing in Construction and Maintenance of Electric Power Transmission Lines Up to 500kV. This company also work as consulting on the Elaboration of Projects and Solutions of Security and Efficiency of Transmission of Electricity.
We were invited to redesign their flash based website to a new one with a new layout project and the code made based in web standards (HTML5/CSS3).